All practitioners registered with the Pharmacy Council are recorded on the public register. To remain on the register an annual application must be made each March. Transfers within the register may be made throughout the year.
Registration status flowchart
(see useful links at each status below the flowchart)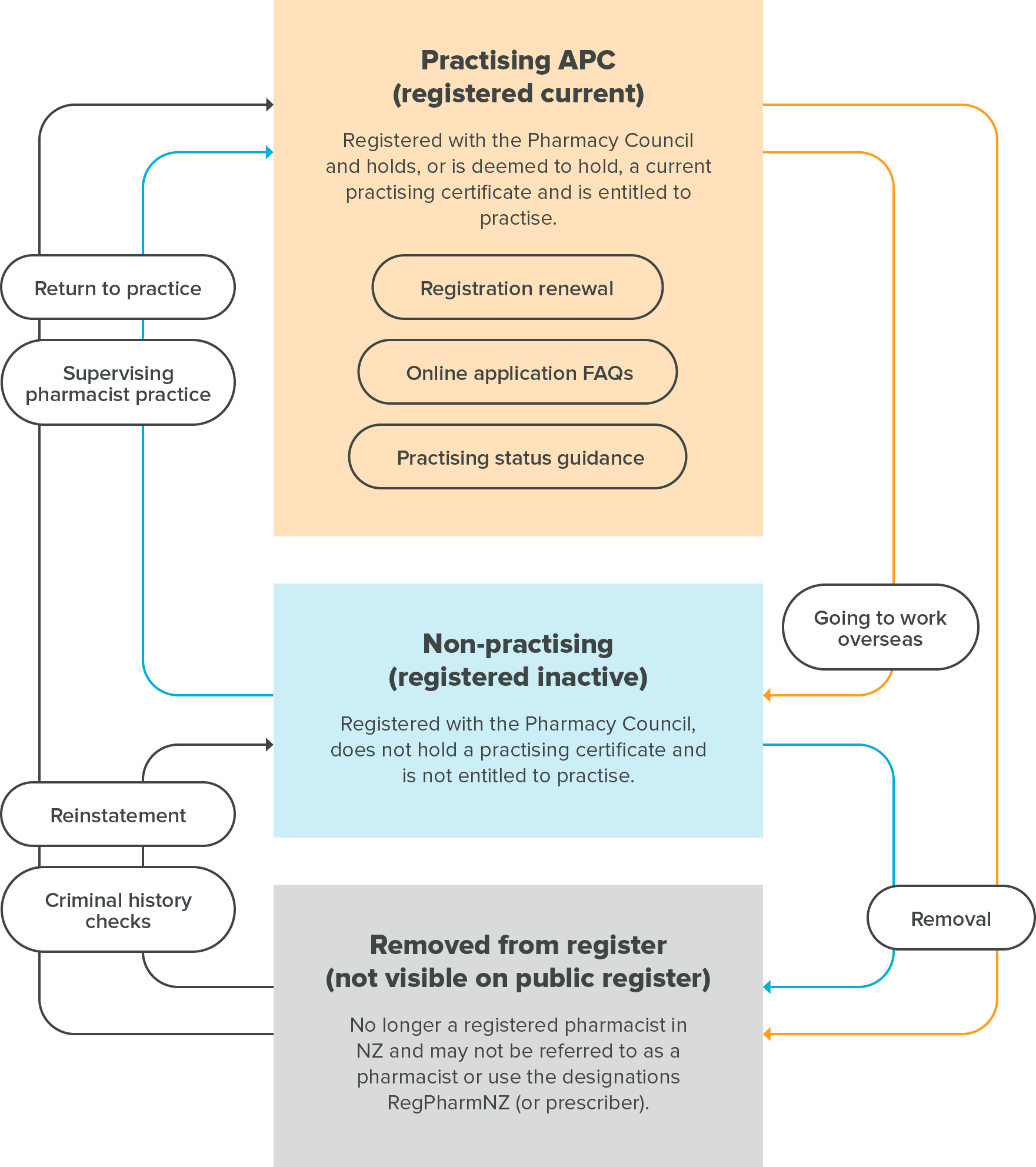 Useful links at each status
Practising APC (registered current)
Registered with the Pharmacy Council and holds, or is deemed to hold, a current practising certificate and is entitled to practise.
Non-practising (registered inactive)
Registered with the Pharmacy Council, does not hold a practising certificate and is not entitled to practise.
Removed from register (not visible on public register)
No longer a registered pharmacist in NZ and may not be referred to as a pharmacist or use the designations RegPharmNZ (or prescriber).