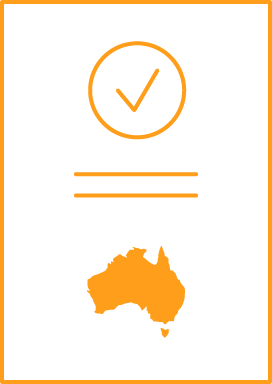 Register via the TTMRA Route
Apply online for NZ Registration.
APC issued.
Meet requirements of competence programme (within 3 months of registration):
complete supervised practice

pass law & ethics interview.
The Trans-Tasman Mutual Recognition Act (TTMRA) 1997 recognises Australian and New Zealand registration standards as equivalent and enhances the freedom of registered professionals to work in either country. An applicant who is currently registered and in good standing in Australia, will be able to register in New Zealand.
Applying to register under TTMRA
Applications should be made online.  The outcome will be determined by the Pharmacy Council within one month of receipt of a complete application.  During that time, the applicant is deemed to be registered.
Documentation to support an application includes:
An identification document (certified by either a JP, Solicitor, Notary Public or Court/Deputy Registrar).  Acceptable identification documents are: Birth Certificate, Passport – details page, Citizenship Certificate or NZ Driver Licence.
A passport photo, on the Pharmacy Council verification template. This must be completed by someone who has known the applicant for 12 months or more (not a family member).
Additional information, if a health matter is disclosed.
Online payment (internet banking or credit card) is required at the time of application.
Certificate(s) of good standing from country(ies) other than Australia where an applicant has been registered.
An applicant will be informed in writing of the outcome of their application.  If approved, the applicant will be registered with the Pharmacy Council and the Registrar will add their name to the public register of pharmacists and issue an APC for the current practising year.
If the application is declined, an explanation of the reason will be given.
Competence programme
A TTMRA pharmacist will be required to complete a competence programme within three months of registration, to ensure familiarity with New Zealand pharmacy practice.  The requirements of the programme are:
Complete a minimum of four weeks (140 hours) supervised practise. The purpose of this is to gain familiarity with New Zealand laws, ethics and the pharmaceutical schedule of subsidised medicines. On completion the supervising pharmacist will be asked to verify that the applicant understands and can apply the legal, ethical, subsidy and other practical aspects of pharmacy practice in New Zealand. (See requirements for supervising pharmacists, here)
At the end of the supervision period the applicant will be interviewed by a practising pharmacist authorised by the Pharmacy Council. The purpose of the law & ethics interview is to establish how the applicant has adapted to New Zealand pharmacy practice; it is not a test of clinical knowledge. The questions will concentrate on ethical and pharmacy practice issues, legislation and cultural competence.
If an applicant fails to satisfy the requirements of the competence programme the Pharmacy Council may place conditions on the pharmacist's practice or, in exceptional situations, suspend registration.