The Pharmacy Council
Members are initially appointed for a term of two or three years and may be reappointed for two more terms.
Council members make sure the requirements of the Health Practitioners Competence Assurance Act 2003 are carried out. Members also set the Pharmacy Council's strategic direction and monitor the performance of management.
The current Pharmacy Council Members are: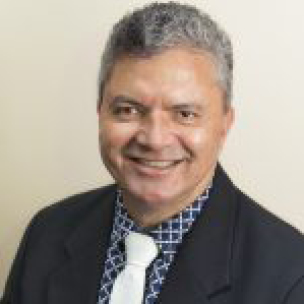 Arthur Bauld
Ngāti Wai/Ngāpuhi/Te Rarawa/Ngāti Toa/Ngāti Raukawa
DipPharm, RegPharmNZ
Arthur was appointed to the Pharmacy Council in 2015 and was reappointed in 2019 for a further two years. He has more than 30 years of pharmacy practice experience in retail and hospital pharmacies.
Arthur is an Addictions Pharmacist with the Auckland Opioid Treatment Service.
He was a Co-President of the Māori Pharmacists Association and was their representative on the Auckland School of Pharmacy Board of Studies. His experience also includes academic, regulatory, and organisation board roles.
"My motivation comes largely from my whānau and a sense of duty, as well as from the people around me. I see pharmacists excelling in their hugely diverse professional roles and improving the quality of peoples' lives every day, and that inspires me to contribute."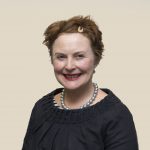 Michelle was appointed to the Council in 2019 and is serving her first three-year term. She's a lawyer at Community Law in Christchurch.
Michelle has health sector and governance experience. She's an elected member of the Linwood Central Heathcote Community Board in Christchurch. She was also elected to the West Coast District Health Board for six years and has advocated on mental health, disability, maternal and child health, and rural health issues. She's also served as a high school trustee and Chair.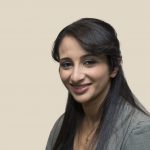 Katrina Azer
BPharm, RegPharmNZ
Katrina was appointed to the Pharmacy Council in 2019 and is serving her first three-year term. She's a Christchurch based pharmacist with more than 11 years of community pharmacy and business experience.
Katrina has worked closely with the Pharmacy Council since 2011. She's been on Council committees for professional conduct and intern assessment activities. She's also been on Council working groups on the Code of Ethics and Competence Standards.
Katrina is a member of the Pharmaceutical Society NZ Early Career Pharmacist Steering group and is a strong advocate for pharmacists in their early years of practice.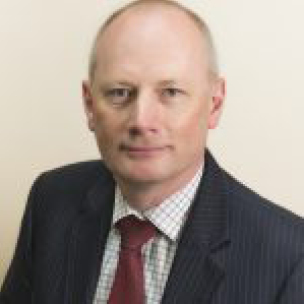 Dr Jeff Harrison
BSc Hons (Pharmacy), PG Dip Clin Pharm, PhD (Surgery),
PG Cert (Clin Ed)
Jeff was appointed to the Pharmacy Council in 2012 and was reappointed in 2019 for a further two years. He has been a pharmacist for more than 25 years.
Jeff is the Senior Lecturer at the School of Pharmacy at the University of Auckland. He teaches all four years of the undergraduate curriculum as well as clinical pharmacy postgraduate courses.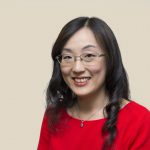 Ming-chun Wu
CMInstD, MBA, BSc, BBus, BEd, BA
Ming-chun was appointed to the Pharmacy Council in 2019 and is serving her first three-year term. She's a Chartered Director with the Institute of Directors and has over 10 years' experience in transforming and improving organisations.
Ming-chun has held senior strategy and policy roles in large public sector organisations and has in-depth knowledge of governing legislation like the Health Practitioners Competence Assurance Act 2003.
Her governance experience includes advisory boards and professional, community, and volunteer organisations. She's also an experienced secondary teacher, has been on the National Executive and was the Auckland Regional Chairperson for the New Zealand Post Primary Teachers' Association.
Ming-chun is currently a Trustee for the Wellington Community Trust, Board Chairperson and Trustee for Volunteer Wellington, and the Vice-Governor on the Board of Directors for Altrusa International in New Zealand.
Ahmad F Zareh
BPharm (Hons), RegPharmNZ
Ahmad was appointed to the Pharmacy Council in August 2019 and is serving his first three-year term.
Ahmad is a community pharmacist, who is co-owner of four New Zealand Life Pharmacies. He won the Good Sort Pharmacist of the Year Award in 2017.
Ahmad was a board member of Refugees as Survivors New Zealand, looking after refugee health and wellbeing. He was also President of the Auckland Pharmacy Student Association. He won the 2019 Kiwibank Local Hero Award in Waikato and was a finalist for the National Hero Award.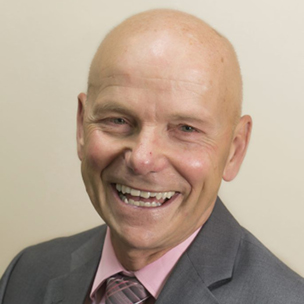 Jeffrey Galt
B.Com (Hons)
Jeff has been Council advisor and Chair of the Finance Assurance and Risk Management Committee (FARMC) since 2016. The FARMC Chair is appointed by the Council, not the Minister of Health, to make sure the Council has skills in finance, risk, and assurance. Accordingly the FARMC Chair has no voting rights on Council matters under the HPCA Act.
Jeff is a member of Chartered Accountants Australia New Zealand, a Chartered Member of the Institute of Directors, and is a Fellow Member of the Institute of Internal Auditors in New Zealand.
He has extensive senior management experience in finance, accounting, assurance, and risk management. He's worked in the public and private sectors in Canada, Australia, and New Zealand. He's travelled extensively for work across North America, the United Kingdom, the Bahamas, and Azerbaijan. In New Zealand Jeff has held senior roles at Wellington Free Ambulance, the Earthquake Commission, ACC, Biosecurity NZ, Westpac NZ Limited, Audit New Zealand, the Reserve Bank of New Zealand, and Housing New Zealand.