The Pharmacy Council
Members are initially appointed for a term of two or three years and may be reappointed for two more terms.
Council members make sure the requirements of the Health Practitioners Competence Assurance Act 2003 are carried out. Members also set the Pharmacy Council's strategic direction and monitor the performance of management.
The current Pharmacy Council Members are: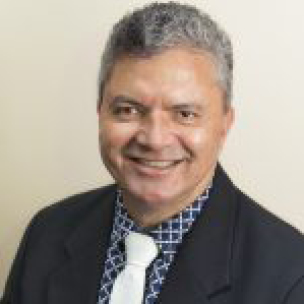 Arthur Bauld
Ngāti Wai/Ngāpuhi/Te Rarawa/Ngāti Toa/Ngāti Raukawa
DipPharm, RegPharmNZ
Arthur was appointed to the Pharmacy Council in 2015 and was reappointed in 2021 for a further three years. He has more than 30 years of pharmacy practice experience in retail and hospital pharmacies.
Arthur is an Addictions Pharmacist with the Auckland Opioid Treatment Service.
He was a Co-President of the Māori Pharmacists Association and was their representative on the Auckland School of Pharmacy Board of Studies. His experience also includes academic, regulatory, and organisation board roles.
"My motivation comes largely from my whānau and a sense of duty, as well as from the people around me. I see pharmacists excelling in their hugely diverse professional roles and improving the quality of peoples' lives every day, and that inspires me to contribute."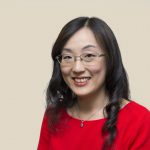 Ming-chun Wu
CMInstD, MBA, BSc, BBus, BEd, BA
Ming-chun was appointed to the Pharmacy Council in 2019 and is serving her first three-year term. She's a Chartered Director with the Institute of Directors and has over 10 years' experience in transforming and improving organisations.
Ming-chun has held senior strategy and policy roles in large public sector organisations and has in-depth knowledge of governing legislation like the Health Practitioners Competence Assurance Act 2003.
Her governance experience includes advisory boards and professional, community, and volunteer organisations. She's also an experienced secondary teacher, has been on the National Executive and was the Auckland Regional Chairperson for the New Zealand Post Primary Teachers' Association.
Ming-chun is currently a Trustee for the Wellington Community Trust, Board Chairperson and Trustee for Volunteer Wellington, and the Vice-Governor on the Board of Directors for Altrusa International in New Zealand.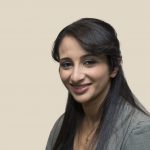 Katrina Azer
BPharm, RegPharmNZ
Katrina was appointed to the Pharmacy Council in 2019 and is serving her first three-year term. She's a Christchurch based pharmacist with more than 11 years of community pharmacy and business experience.
Katrina has worked closely with the Pharmacy Council since 2011. She's been on Council committees for professional conduct and intern assessment activities. She's also been on Council working groups on the Code of Ethics and Competence Standards.
Katrina is a member of the Pharmaceutical Society NZ Early Career Pharmacist Steering group and is a strong advocate for pharmacists in their early years of practice.
Dr Amy Chan
BPharm (Hons), PhD (Philosophy), RegPharmNZ
Amy was appointed to the Pharmacy Council in November 2021 and is serving her first three-year term.  She is a clinical academic pharmacist in a joint appointment between the University of Auckland and Auckland District Health Board. Amy has over 10 years' experience in the public health service, ranging from patient-facing clinical roles to project roles, to management of a clinical pharmacy service in mental health.  
Amy is passionate about improving the health and well-being of New Zealanders through improving medicines use and outcomes and supporting workforce development. She has experience working with public and commercial sectors, and with charities, at a national and global level, including the International Pharmaceutical Federation (FIP) and World Health Organisation, providing expert input to ensure safe and quality use of medicines and optimal health outcomes.
She is excited to bring these experiences and skills back to New Zealand, to improve the health of New Zealanders, through involvement with New Zealand statutory boards.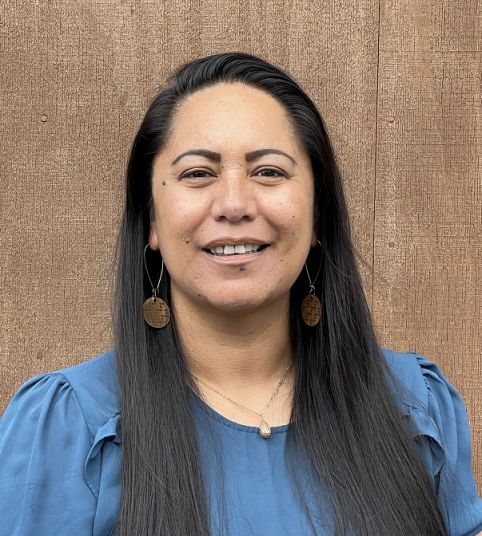 Mariana Hudson
BPharm, PG Cert Clinical Pharmacy, MPA, RegPharmNZ
Mariana was appointed to the Pharmacy Council in November 2021 and is serving her first three-year term.   She is a community-driven Wāhine Māori pharmacist who is driven to identify gaps and therefore improve how pharmacy services are delivered in Aotearoa. She is the President of Ngā Kaitiaki o Te Puna Rongoā – the Māori Pharmacists' Association (MPA) and aims to provide leadership from a governance level for all MPA members and provide Māori health leadership. She is also on the Board (as an observer) of the Bay of Plenty District Health Board and has experience in the private sector as a previous part-owner of both community pharmacies in Ōpōtiki. She is building her capacity in the Rangahau (Research) arena through a Career Development Award from the Health Research Council of NZ working in partnership with the DHB and Manawaora – the Centre for Health on a project adapting the LifeCurve App. In September 2021 she was also granted a prestigious scholarship from the NZ Heart Foundation that will allow her to explore the inequities within organisations that fund research, in turn creating a roadmap that can be used to inform future Te tiriti focussed strategic planning.
One of her challenges is being part of a team that is leading a community-wide approach for the Protection, Planning, Detection, Prevention and Response to COVID-19 in her home town.
Mariana has supported the Pharmacy Council for assessment centre planning and organisation, and the EVOLVE team in the growth and development of interns, including being a site approved Preceptor for over 10 years. She has continued to support the Pharmaceutical Society and the EVOLVE team with case reviews and clinical mentoring. 
Above all of this Mariana remains whānau focussed.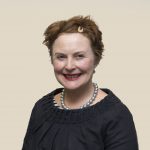 Michelle was appointed to the Council in 2019 and was reappointed in 2021 for a further three years. She's a lawyer at Community Law in Christchurch.
Michelle has health sector and governance experience. She's an elected member of the Linwood Central Heathcote Community Board in Christchurch. She was also elected to the West Coast District Health Board for six years and has advocated on mental health, disability, maternal and child health, and rural health issues. She's also served as a high school trustee and Chair.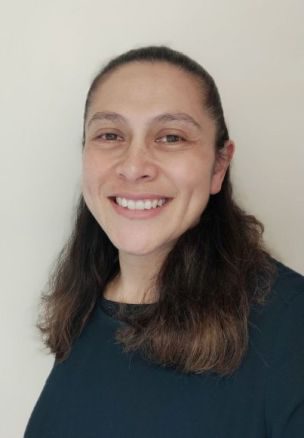 Natalia Nu'u
BPharm (Hons), BSc, RegPharmNZ
Natalia was appointed to the Pharmacy Council in November 2021 and is serving her first three-year term.  She is a pharmacist and co-owner of an Auckland pharmacy and has worked in community pharmacy since 2002.   Before completing her Bachelors of Pharmacy with Honours she graduated with a Bachelors of Science in Chemistry.  Natalia has a passion for pharmacy and a desire to contribute to the profession.  She was a member of the Metro Auckland Pharmacy Advisory Group and also consulted on Pharmac's Pacific Responsiveness Strategy. 
Natalia is a founding member and Executive Board Member of the Pacific Pharmacists' Association; a network for the Pacific pharmacy workforce around New Zealand with a passion for helping the Pacific community and promoting the pharmacy profession to Pacific youth.  She is a Pacific Career Role Model for the University of Auckland, and a facilitator and assessor as part of the Pharmaceutical Society EVOLVE Intern Training Programme.
"My experience in community pharmacy has shown me the resilience and tenacity of pharmacists to continue to put patients first even in the most challenging situations.  This is what motivates me to give back to the profession.  In all that I do I am mindful that I represent my profession, my culture and my family and this serves to keep me honest and grounded."
Ahmad F Zareh
BPharm (Hons), RegPharmNZ
Ahmad was appointed to the Pharmacy Council in August 2019 and is serving his first three-year term.
Ahmad is a community pharmacist, who is co-owner of four New Zealand Life Pharmacies. He won the Good Sort Pharmacist of the Year Award in 2017.
Ahmad was a board member of Refugees as Survivors New Zealand, looking after refugee health and wellbeing. He was also President of the Auckland Pharmacy Student Association. He won the 2019 Kiwibank Local Hero Award in Waikato and was a finalist for the National Hero Award.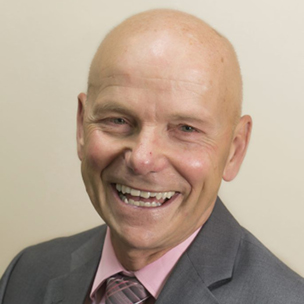 Jeffrey Galt
B.Com (Hons)
Jeff has been Council advisor and Chair of the Finance Assurance and Risk Management Committee (FARMC) since 2016. The FARMC Chair is appointed by the Council, not the Minister of Health, to make sure the Council has skills in finance, risk, and assurance. Accordingly the FARMC Chair has no voting rights on Council matters under the HPCA Act.
Jeff is a member of Chartered Accountants Australia New Zealand, a Chartered Member of the Institute of Directors, and is a Fellow Member of the Institute of Internal Auditors in New Zealand.
He has extensive senior management experience in finance, accounting, assurance, and risk management. He's worked in the public and private sectors in Canada, Australia, and New Zealand. He's travelled extensively for work across North America, the United Kingdom, the Bahamas, and Azerbaijan. In New Zealand Jeff has held senior roles at Wellington Free Ambulance, the Earthquake Commission, ACC, Biosecurity NZ, Westpac NZ Limited, Audit New Zealand, the Reserve Bank of New Zealand, and Housing New Zealand.